2022-23 Season Update
TOURS RESTART NZ SUMMER JAN 2023
G'day to all client friends, former and future clients friends..
Well, it's been a long time between drinks, but our Prime Monster Comrade Jacinda has announced that she's finally given up on her pipe dream of Zero Covid and so will be reopening Fortress NZ's borders to vaccinated travellers from May 2022 on. At this stage, it appears Ardern's promise to reopen NZ borders to foreign visitors is holding. She's not proven capable at keeping promises being transparent or being stable however, so I suggest we all keep our butts covered and tread forward carefully – a good travel insurance policy is your friend.
So, now the two year forced hibernation of the NZ International tourism industry appears to be coming to an end, and we're now planning our reopening strategy.
Significant chunks of NZ's tourism infrastructure have been deeply affected, with a gross shortage of seasonal tourism workers at the top of the list.
In the interest of mitigating the risks and maximising quality we've decided to act prudently and to limit both the number of packages offered and the duration of this 2023 tour season… then back to "normal (does anyone remember" normal?) for 2023-24, circumstances permitting.
GoTourNZ.com's reopening plan for the NZ summer of 2023 will involve the following amendments from our normal operations:
1. TOUR FLEET
We're not going to update our fleet for this coming season – we'll run with the fleet as it was in March 2020 when NZ borders were closed. It requires an investment a couple of hundred thousand dollars to renew the tour fleet. Once we've seen the level of demand and some common sense and stability of decision-making from NZ's politicians we'll then make that investment. The last thing we need is a brand new mothballed fleet growing old without being used.
2. GUIDED TOURS
We will be offering just three Guided Tours between the period starting Jan 8, 2023 and ending Mar 31 2023. I will guide all of those tours, as usual.
All tour packages will start and finish in Nelson, with the exception of our 21 day Guided Tours, which will finish in Auckland (still with a Nelson start)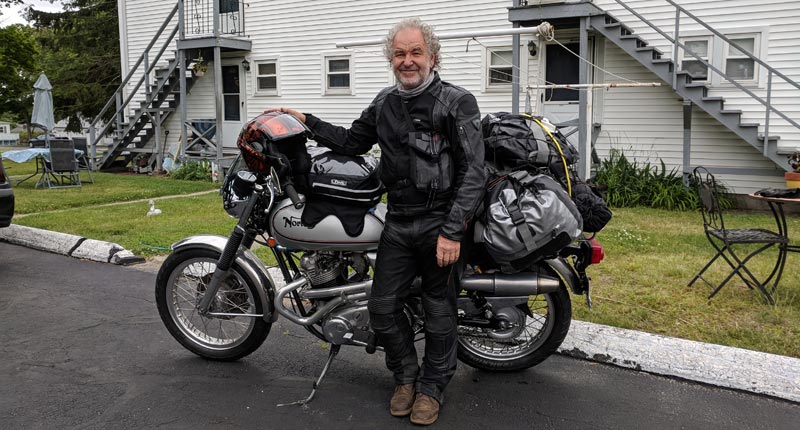 TOUR DATES FOR THE 2022-23 SEASON
Here are the dates for the period early Jan to end Mar, 2023
JAN 2023:
14 day South Island "Best of The Best" Guided Tour. Maximum of 9 participants.
Starts Jan 10 2023 – Ends Jan 23, 2023, Nelson start and finish.
Optional 7 day North Island extension also available to create a 21 day tour, ending Jan 30, 2023 in Auckland
FEB 2023:
14 day Best Of The Best Guided South Island Guided Tour. Max of nine participants.
Start Feb 10 – Ends Feb 23, 2023
Nelson start and finish
Optional 7 day North Island extension also available, to create a 21 day tour, ending Mar 2, 2023 in Auckland
MARCH 2023:
14 day South Island Guided Tour,
Starts Mar 10 Ends Mar 23, 2023,
Nelson start and finish
THIS TOUR IS ALREADY SOLD OUT.
TOUR PRICING
I will update 2023 pricing as soon as I've received updated rates and availability from our surviving accommodation providers (over 40% have had to close their doors, having had almost no income for the past 24 months.).
Special Offer:
Bear in mind our long held  Early bird Gets The Worm pricing policy for our Best Of The Best Guided tour packages – if you book before our new rates are uploaded to our website, then we'll honour the rates as currently shown on our Best Of The Best tour pricing page (LINK)
3. MINIMUM NUMBERS
For the period Jan to Mar 2023 our Guided Tour packages will have strict minimum number requirements of participants per tour. If a tour doesn't reach minimum numbers, two options will be offered to those booked on the tour.
A. Cancellation and full refund
B. The option to pay a slightly increased fare that covers the reduced numbers.
A cancellation notice will be given three three months prior and a full refund of deposit given if required, or you can leave your deposit in place for a future tour in 2022-23.
4. SELF GUIDED TOURS
Our popular Self Guided Tour packages will be also be limited to the same time period as the Guided tours – from the start of Jan to the end or March, and Nelson start and finish only, for this season.
5. RENTAL-BONLY
Rental Only bookings are also restricted to the same period – Jan 1 2023 to Mar 30 2023. A 10 day minimum rental period applies, and all rental bookings will be required to start and finish from Nelson.
Many thanks for your understanding and patience as we work through the challenges of "de-hibernating" both GoTourNZ and New Zealand. Rest assured that we will alway do our best to be as flexible as we can, and to honour our equal partnership with you.
Talk again soon
Warmest regards
John
John Fitzwater
Owner, Guide
Handcrafting memorable motorcycle adventures for over 20 years
Email: johnfitz@GoTourNZ.com
Skype: gotournz-johnfitz
My International Mobile (& WhatsApp / Messenger / Signal): +1 508 687 4545
LinkedIn Profile: www.linkedin.com/in/johnfitzwater
To reach me, anytime for General Enquiries, Sales, Reservations, Marketing
Whatsapp: +1 508 687 4545
UK Callers – please call me on: +44 20 3290 3298
North American Callers please call me on: (508) 687 4545
Australian Callers – please call me on: +61 2 8003 6904
Our NZ Office Number: +64 3669 3669
My NZ Mobile (only between 1 Dec & Mar 31): +64 21 969071