Your Guides
We stay in the same places as the tour participants, we eat the same food. Some of us are fitness fanatics, so if you feel like an early morning run or brisk walk before breakfast, just have a word with your guide. You haven't lived until you've jogged up to a glacier face, or run out to Lake Matheson (The Mirror Lake) just as the sun peeks over the Southern Alps – it doesn't come any better than this.
Since it's inception in 1996, GoTourNZ.com (Adventure New Zealand Motorcycle Tours) has developed a reputation for providing international motorcycle touring enthusiasts with a range of truly bespoke, handcrafted, tailor made Guided and Self Guided Tour experiences in New Zealand.
John Fitzwater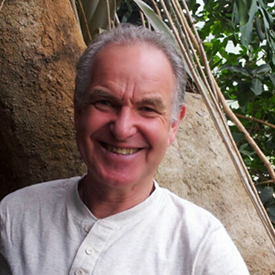 John Fitzwater graduated from Auckland University in 1976 with a Science degree in Geology and Human Geography. Between 1976 and 1984 John worked in Australia and New Zealand specialising in soil and groundwater research. In 1984 John left Australia and returned to NZ to establish what has become one of New Zealand's most innovative and enthusiastic motorcycle dealerships – Thunderbike Engineering. Thunderbike Engineering  won Best Large Business and Best Overall Business in a prestigious Chamber of Commerce Best Business Award in 1994.
John is a keen motorcyclist himself, and still competes regularly in road race events (despite attempting to retire from racing in 1996 – he took it up again soon after). John has practiced Aikido for the past 19 years, and currently holds a Ni-Dan grading. In 1997 John and his brother Ian established Adventure New Zealand Motorcycle Tours & Rentals Ltd, a motorcycle tour company specialising in bespoke, handcrafted motorcycle tour of New Zealand. Ian moved to France with his lovely French wife Sophie in 2009, and John decided to stay in the business and lifestyle he loves, and continues on guiding all the tours himself. John has guided the motorcycle tours for over 15 years seasons and is keenly interested in New Zealand geology, geography, native flora and fauna… and people.. 🙂
Read GoTourNZ's Code of Ethics