Kiwi Speak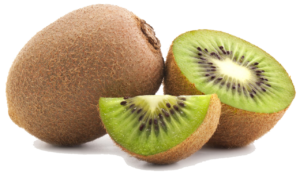 After years of trying and failing to understand what they're saying, following these easy steps, you can finally hold a conversation with a New Zealander.
a medgen – Visualize, conjure up mentally, John Lennon's first solo album, 'Imagine' was a "bug hut" in NZ.
Betting – "Betting gloves" are worn by "betsmen" in "crucket"
Brist – part of human anatomy between "nick" and "billy"
Booger – as in "mine's booger than yours"
Choolly Bun – "Chilly Bin", as in Esky (chiller)
Fooshenchoops. "Fish and Chips"
Bedtimeyeradyeraircudiznit. – " It's about time you had your hair cut, isn't it?"
Dimmer Kretz – those who believe in democracy
Error Buck – Language spoken in countries like "Surria", "E. Jupp" and "Libbernon".
Ekka Dymocks – University staff
Guess – Flammable vapour used in stoves.
Buzniss – Common type of degree
Chick Out Chucks – Supermarket point of sale operators
Jendles – Sandals, thongs, open shoes
Colour – Terminator, violent forecloser of human life
Cuss – Kiss
Phar Lap – NZ's famous horse was christened "Phillip" but was incorrectly written down as "Phar Lap" by an Australian racing official who was not well versed in Kiwi-ese.